About WAA
The Wilmington Apartment Association
The WAA is Southeastern North Carolina's best resource for the multi-family industry. We provide training, networking opportunities, and other resources to the Apartment Communities and vendors. We strive to offer the best support we possibly can to allow the industry in the area to grow and flourish. The WAA serves the following counties in North Carolina: Carteret, Jones, Brunswick, New Hanover, Pender and Onslow.
---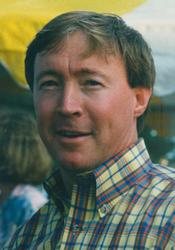 In 1986, Larry Cranford, originated this successful organization known today as The Wilmington Apartment Association. He was born on July 22, 1949, in Fulton County, GA.
Larry graduated from O'Keefe High School in Atlanta. He graduated in 1970 from West Georgia College with a degree in Psychology where he was a member of Kappa Phi fraternity. His first job after college was with the Boy Scouts of America, with which he remained active throughout his life. Larry was a proud veteran of the US Army.
He started a career in Property Management in 1973 where he had a lifelong career. Locally, he worked for Harbor Associates beginning in 1987. He was a licensed Commercial Real Estate Broker and a Certified Property Manager. He was a co-founder of the Wilmington Apartment Association and served two terms as President. He also served as the President for the Apartment Association of NC for two years. He taught designation classes for the National Apartment Association. He was a trusted mentor to many during his life long career.
​
This trade association was created with the aim of forwarding these legitimate interests.
---
Our Purpose:
To promote the general welfare of the rental housing industry by maintaining professional standards and sound business practices among its members for the best interest of the industry & those served.
To function in cooperation with the National Apartment Association and affiliated associations.
To participate in an information exchange with local, state, and affiliated associations.
To encourage high appreciation of the objectives and responsibilities of apartment owners and operators in providing adequate privately owned housing.
To promote the enactment and enforcement of local, state, and federal laws beneficial to the apartment industry and free enterprise.
To provide useful information to the members and inspire them to further educate themselves with the apartment industry.
---
Our Association Hosts:
Professional Certifications
Dinner Meetings & Socials
Networking Opportunities
Local Charity Advocacy