Back to Events
Event Details
Offered As A LIVE Virtual Course In 2021!
We are excited to offer our first CALP/NALP course in a virtual LIVE format.
NALP has a new name:
In 2021, the National Apartment Leasing Professional credential is changing its name to the Certified Apartment Leasing Professional credential. We are excited to make this change from "national" to "certified". The newly named CALP credential will continue to ensure that leasing professionals throughout the industry are fully prepared for success.

Earning CALP, your first industry credential, signals to an employer your commitment to a career in residential property management.

What's New:
Updated curriculum to include

virtual leasing!
Shorter sessions with homework in between to maximize learning! (That means reduced time away from the office)
FREE orientation and test prep session included!
---
You'll Learn About:
Using technology to generate traffic
Monitoring and managing your community's reputation
Effective marketing plans
Applying fair housing laws and communicating rental criteria
Preparing and reviewing leases with new residents
Responding to resident issues and maintenance requests with appropriate follow-up
Building relationships with residents and creating a sense of community
Maximizing revenue and operational efficiency
and

more!
Member Rate: $400
Non- Member Rate: $800
For More Information: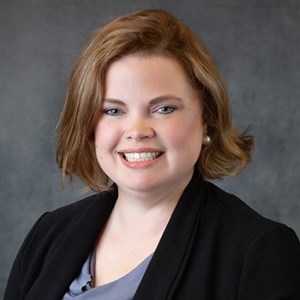 Stephanie Loyd
Wilmington Apartment Association
(910)620-8393
Virtual Course Dates Below:
Virtual class times will be 10am-2:30 w/ 30 min lunch break.
- Orientation 4/29, 5/6, 5/13, 5/20, 5/27 (Test Prep Session TBD)
Relevant Laws and How to Apply Them
Why your Competition Matters
Sales Process & Building Relationships
Effectively Meeting the Needs of Your Residents
Marketing & Maintaining your Community
Bringing in New Residents
Market Analysis for Leasing Professionals
---
To obtain the CALP credential, candidates must complete the following:
Minimum of six months of onsite property management experience in a leasing role (This can be obtained while taking the course; you will receive a provisional certificate until this requirement is met.)
Successful completion of six CALP courses
Pass the examination within six (6) months of declaring candidacy

Please contact Stephanie at

WAA3413@gmail.com.
New To Note!
NAAEI course material will be delivered via ebook. When registering, please use a unique email address (not leasing@abcproperty.com for example) where you will receive instructions and the ability to load your ebook. You will have the ability to print ONE copy of the book if you choose.
Your Instructors:
Terry Ragland
Carrie Langley
Stephanie Loyd