Back to Events
CFC Certification LIVE with John Riggs
Monday, August 23, 2021
CFC Certification LIVE with John Riggs
Event Details
This certification course will include 5 hours of instruction followed by testing for certification in one or all of the following: Type I, Type II, Type III and Universal certification in the use of EPA regulated refrigerant gases. Attendees will be instructed in the rules and regulations that meet compliance with the EPA refrigerant recycle rules. All instruction materials will be provided.
Instruction will include:
HVAC
Prohibition on venting
Mandatory technical certification
Safe disposal requirements
Refrigeration maintenance practices
Service practice requirements
Refrigerant sales restrictions
Recordkeeping requirements
High pressure/low pressure systems
---
Those individuals that need to retest only to earn either the Core, Type I, Type II, and/or Type III can register online as well.
For More Information: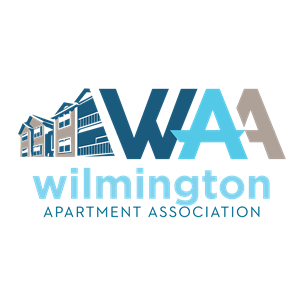 Christy Rexroad
NALP, CAM, NCREC Broker
Association Executive (AE)
Wilmington Apartment Association
(910)612-1597
Meet your Instructor:
John started his career in the apartment industry in 1975. He has been an instructor for the National Apartment Association (NAA) since 2009.
In 2001, John started with a newly developed multi-family management company as a service technician and was later promoted to Service Manager in 2002. John was promoted to Senior Service Manager in 2012 and Senior Transition Service Manager in 2016. John was Service Manager of the year in 2006 and received the Positive Impact Award in 2010. John currently serves on the Education Committee with the Wilmington Apartment Association. John has been a key mentor to service personnel since 2011. He teaches maintenance related classes for Piedmont Triad Apartment Association (PTAA), Wilmington Apartment Association (WAA), Triangle Apartment Association (TAA) and Greater Charlotte Apartment Association (GCAA). He co-authored HVAC Best Practices for local apartment associations. John has a degree in Horticulture from NC State University.
John's certifications include: NSPF Certified Pool Operator, (CAMT-E) Certified Apartment Maintenance Technician Energy, Certified Storm Water BMP Inspections & Maintenance, EPA Universal, R-410A, NAAEI Facilitator.
He is a certified R-410A Instructor and a Certified Appliance Technician (CAP) for Whirlpool, Maytag, Frigidaire and General Electric.