Back to Events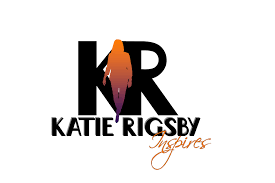 WAA Presents "Leasing Boot Camp Web Series" with Katie Rigsby
Tuesday, November 10, 2020
at
10:00 AM (EST)
to Thursday, November 19, 2020 at 11:30 AM (EST)
* Registration open until 11/9/20 at 5:00 PM ()
Event Details
Whether you are new to residential property management or have years of leasing experience, this basic training session is ideal for anyone working to survive the challenges of being on the front lines of property management. By taking attendees through the vital stages of the leasing process, Katie arms you with the tools you need to achieve success in a competitive market
Key Takeaways:
• Identify the core values of a successful Leasing Professional.
• Learn how to recruit new residents through creative marketing.
• Improve telephone techniques to turn calls into visits.
• Obtain skills to confidently overcome objections and seal the deal.
• Understand the impact of building customer relationships to generate ongoing traffic
All Webinars begin at 10:00am - 11:30am
Tuesday: Nov. 10, 2020
Part One- The Role of a Leasing Professional: What You Should Know
Thursday: Nov. 12, 2020
Part Two- Marketing: Strategies and Ideas
Tuesday: Nov. 17, 2020
Part Three- Handling Leads: What to do When They Show Interest
Thursday: Nov. 19, 2020
Part Four- Making the Sale: Objections, Closings, and Creative Follow-Up
For More Information:
Katie Rigsby, CAPS Bio:
A multi-family maven with over 20 years of multifamily experience, Katie Rigsby began her career as a leasing professional working her way through the ranks to become Senior Executive, fully responsible for a portfolio consisting of 3,000 units, hotels, shopping centers, and nearly 200 employees and a multi-million dollar budget. Today, as the President of Katie Rigsby Inspires, LLC, Katie shares her experience and expertise as an industry consultant and keynote speaker. She contributes to the industry by writing for magazines such as Rent & Retain, by volunteering with her local apartment association, and as a faculty member of the NAA Education Institute. An NALP, CAM, and CAPS credential holder, Katie couples her industry education with years of experience to deliver an engaging, informative, and inspirational learning experience with a side of humor.