Assistant Maintenance Superintendant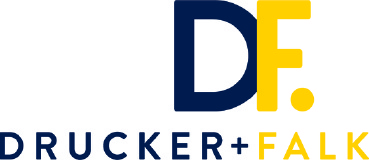 Assistant Maintenance Superintendent
Wilmington, NC, USA
Full-time
Department: Mill Creek
Company Description
Drucker + Falk is a performance driven real estate services and investment firm with a 80 year history of delivering optimal asset value to our clients. We specialize in third party multifamily and commercial management, brokerage, investment sponsorship, asset development and construction consultation. We manage a diverse portfolio of more than  30,000 multifamily apartments, over three million square feet of commercial space, and have brokered more than a billion dollars in commercial transactions.
Job Description
MILL CREEK

Under the supervision of the Maintenance Superintendent the Assistant Maintenance Superintendent is responsible for assisting in all areas defined as a part of the Maintenance Superintendents' job description. Primary responsibilities include the physical upkeep of the community, maintain and operate all mechanical equipment excluding those specifically designated for contract repair and service. In the absence of the Maintenance Superintendent the AMS must supervise all maintenance employees and he or she is under the direction of the Property Manager.

Essential Duties and Responsibilities include the following:
Assist in the training and be responsible for work performed by all staff members under his or her direction.
Establish schedules and assign personnel routine maintenance tasks.
Required to be on emergency "on call" status to respond to emergency work order and inclement weather situations.
Perform all duties with the highest consideration for safety, and train and be responsible for all staff members to do so as well.
Continually inspect buildings, grounds and common areas to identify needed preventative maintenance, to ensure that the buildings and common areas are clean, grounds are being properly maintained and to identify current and potential safety hazards.
Maintain a clean, safe, and well organized shop and equipment storage area in compliance with all OSHA regulations, i.e., maintain Hazard Communication Program, SDS, State and Federal posters and posting OSHA summary forms.
Perform maintenance and repairs per written work orders.
Strive to see that all work orders are completed within 24 hours.
Turn vacant apartments into units ready for occupancy following Drucker + Falk guidelines.
Schedule contractors for maintenance related work. Secure bids and proposals as directed.
Complete all duties and maintain all records as required.
Use contract labor whenever it becomes cost effective, following approval by the Service Manager, Property Manager or Regional Property Manager.
Strictly follow established budgetary guidelines.
Follow all Drucker + Falk purchasing directives and procedures.
Maintain operating manuals, warranty records and other materials pertaining to general inventory and parts replacement and availability.
Keep abreast of developments in the field, including new products and new and less expensive ways of making repairs.
Always maintain the highest standards of resident relations.
Assists Service Manager in the completion of Monthly Preventative Maintenance Sheets.
Assist in the monitoring of all O & M Programs (i.e., Asbestos, Lead Based Paint and Mold & Fungi) in place on the community to ensure that all O & M Specialists, Consultants, Contractors and/or  employees are notified of the presence of these substances when work to be performed may involve the disturbance of these substances. Ensure that all such work is performed following the established O & M procedures for that property.
The Assistant Maintenance Superintendent is also responsible for assisting and maintaining all record keeping and reports relating to these O&M programs to ensure that the property is in full compliance.
Performs other duties as assigned.
Qualifications
Strong HVAC skills - CFC certification required
CPO certification
Plumbing, electrical, carpentry skills
Knowledge of SDS and OSHA
Additional Information
Position offers outstanding growth potential, paid sick leave, vacation and holidays, health, dental, life insurance, and 401K participation. Equal Opportunity Employer. Drug-Free Workplace.
Drucker and Falk, LLC Assistant Maintenance Superintendent | SmartRecruiters